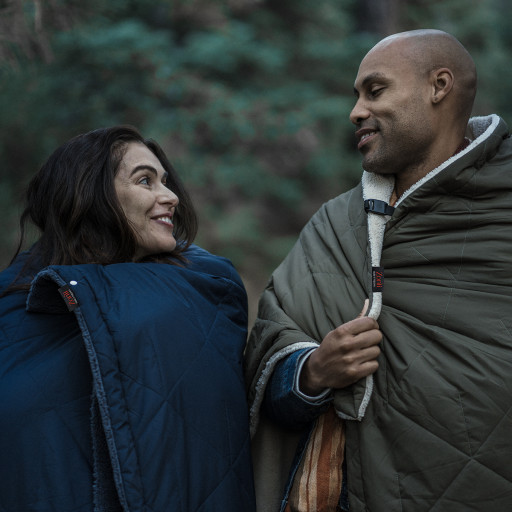 The best battery heated blanket for camping.
NEW YORK, September 26, 2023 (Newswire.com) - With the cold winter months just around the corner, we will soon be craving warmth and comfort no matter where we go. Zonli, the renowned Hong Kong-based online retailer, is helping us get ahead of the winter chill. They are thrilled to introduce its latest innovation to redefine comfort – the Battery Heated Blanket Series.
"Zonli is dedicated to creating temperature-regulating outdoor and indoor textiles that enhance your comfort and well-being. Our mission is to redefine comfort with advanced technology, and our newly launched Battery Heated Blanket Series exemplifies this commitment," asserts Peak, Zonli's CEO.
The Battery Heated Blanket Series includes two standout warming solutions: Z-Walk and Z-Walk Pro.
With an impressive 100,000 units sold in 2022, their best-selling Z-Walk USB Battery Operated Heated Blanket garnered significant attention. This portable and very lightweight blanket is the perfect warmth solution for campers. The blanket offers up to 3 hours warmth, thanks to its 5000mAh battery. Its outer layer is waterproof, windproof and stain-proof, ensuring durability in various conditions, and it is also machine washable. Choose from three heat settings: high (140℉), medium (122℉), and low (104℉). This blanket is offered in classic shades of Dark Grey and Light Grey, as well as six vibrant prints.
Size: 50*63 inches
Price: $109
Product link: Z-Walk USB Battery Operated Heated Blanket
Z-Walk Pro 12V Battery Operated Heated Blanket is their top-tier heating option. Zonli's dedicated R&D efforts have led to an upgraded 6X Heat Targeting Tech that sets this blanket apart from the rest.
Consumers can enjoy an impressive 8 hours of continuous heating and 2 hour fast charging, saving valuable time on the go. This blanket features two large 12*12 inches heat zones, powered by a robust 20000mAh battery. The blanket is also machine washable. Its outer layer shares the same waterproof, windproof, and stain-proof qualities, while the plush 600gsm sherpa inner offers unparalleled warmth and coziness. Select the desired warmth level from the three available settings: high (149℉), medium (131℉), and low (113℉). This blanket comes in stylish colors: Grey, Beige, Green, and Navy.
Size: 55*62 inches
Price: $254
Product link: Z-Walk Pro 12V Battery Operated Heated Blanket
"The Zonli Z-Walk Pro has two massive heat zones. It's basically like carrying the two electric blankets I have in one." - Justin B. McBride, Experienced Jeep Overland Camping Enthusiast.
Zonli's Battery Heated Blankets is designed to cater to various needs, from cozy nights at home to outdoor adventures like camping, RV trips, sports games, etc. Zonli is committed to safety, and all blankets in the series meet rigorous safety certifications.
Experience unmatched comfort and warmth with Zonli's Battery Heated Blanket Series. Explore the complete collection at Zonli Home and stay warm this winter!
Contact Information:
Caroline Zhang
Marketing Manager
[email protected]
Original Source:
Zonli Announces Product Launch of Battery Heated Blanket Series