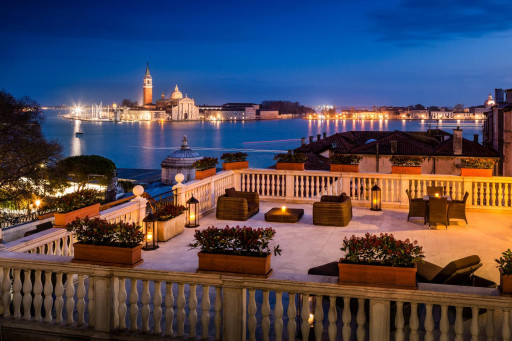 New Palace Resorts VP for Europe Announced
MIAMI, October 13, 2023 (Newswire.com) - Palace Resorts announces full acquisition of Baglioni Hotels & Resorts and appoints new VP for Europe.
In November 2022, Palace Resorts made a significant move in the world of luxury hospitality by acquiring 75% of Baglioni Hotels & Resorts. The leading luxury resort chain has now secured full ownership, marking a pivotal moment in its expansion strategy.
Effective October 11th, a change in leadership at Baglioni Hotels & Resorts is announced, as Guido Polito, who has faithfully served as CEO in recent years, embarks on a new chapter. Palace Resorts expresses profound gratitude to Mr. Polito, whose leadership has firmly established the Baglioni brand as the epitome of luxury hospitality in Italy, England, and the Maldives.
Consequently, and with great pleasure, Palace Resorts hereby introduces Massimo Baldo as Palace Resorts VP for Europe.
"I would like to thank Guido Polito for his leadership and great work done over the past years by taking Baglioni Hotels and Resorts to the highest standards in luxury Italian hospitality. I also welcome Massimo Baldo, who has a deep understanding of the European Market and whom we are sure will deepen and expand the Palace Resorts footprint in the greater European Market by taking our Le Blanc Spa Resort brand across the world, as well as growing our Italian luxury brand, Baglioni." – Gibran Chapur Executive Vice President of Palace Resorts.
With over a decade of expertise and an outstanding career of achievements in the hospitality industry, Massimo began his journey with NH Hotel Group as Corporate Internal Audit Director and went on to become Managing Director of NH Mexico and Cuba. In 2022, he assumed the position of Director of Regional Operations & Asset Management, spanning North-East Italy.
Massimo holds a Bachelor's Degree in Economics and Management with Honours and a Master's Degree in Management and Consulting from the University of Trento, as well as advanced certifications awarded by Cornell University.
"I believe that the ambition and strong personal and professional values of Palace Resorts will keep leading all of our brands to extraordinary results. Baglioni Hotels & Resorts is a highly recognised brand in Italy and Europe thanks to its high-quality standards of product and service, and I am eager to continue developing the brand and take it to new heights," declared Massimo Baldo.
Palace Resorts acquired leading luxury Italian hotel company Baglioni Hotels & Resorts in late 2022, expanding their portfolio into Europe and beyond with 5-star hotels and resorts in Rome, Florence, Milan, Venice, Sardinia, Puglia, London, and the Maldives. Palace Resorts envisions further global reach for the Baglioni brand and is poised to realize this vision. An exciting development on this front is the announcement of a new hotel set to open in Forte dei Marmi in 2026, with more destinations yet to be unveiled.
Contact Information:
Vladimir Ortiz
Vice President of E-commerce & Digital Marketing
[email protected]
+529982363434
Related Files
Flyer_Press Release ENG PRO(1) (1).pdf
Original Source:
Palace Resorts Becomes Sole Shareholder of Baglioni Hotels & Resorts