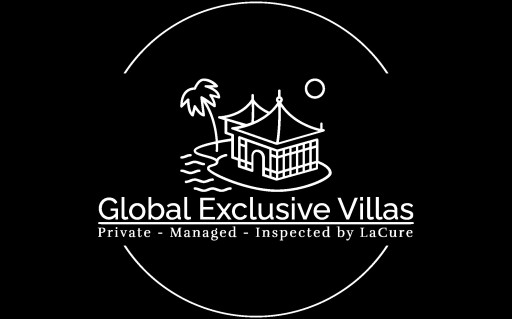 Lacure Villas continues its expansion of professionally managed villas in premium destinations, including the Caribbean, Europe and the United States. Global Exclusive Villas focuses on marketing to discerning travelers in the UK and Europe.
LONDON, England, October 16, 2023 (Newswire.com) - Lacure Villas, a leading global manager and marketer of villas, chalets and luxury apartments, has formed a joint venture with a subsidiary of Landmark Global Associates to market and distribute its growing platform of properties to consumers and the travel trade in Europe. The business consists of nearly 2,500 professionally managed properties with villa staff, chefs, experience amenities and other provisions. The properties are located in France, Italy, Greece, the U.K., Spain, Morocco, St. Barts, Anguilla, Cayman Islands, Turks & Caicos, Jamaica, Barbados, St. Martin, Mexico, and luxury markets in the United States. The individual property owners can avail themselves of full property management services, which are provided by local subsidiaries and teams of management and hospitality experts. Global Exclusive Villas will focus on marketing and distribution as well as new supply partnerships in key European destinations.
"We are confident that this expansion in our distribution will further expand our value to our property owners as well as make our remarkable and unique properties more accessible to clients globally."
"Our hospitality and villa management business was originally formed 40 years ago with the representation of the first luxury Villas with staff. In 2020, we launched Lacure International Inc. as a new company and transformed the business with the expansion to additional destinations with several acquisitions. During that time we have grown the business by 5X. Adding the distribution capability of Global Exclusive Villas in Europe will further expand our value to our property owners as well as make our remarkable and unique properties more accessible to clients globally," said Geoffrey Williams, Founder and Chairman of Lacure. "Lacure and Global Exclusive Villas are committed to providing the same high-quality service, attention to detail and focus on exceptional hospitality as expected by high net-worth clients and property owners."
"Interest in the highest quality villa rentals, which are fully staffed, has increased dramatically in the last 15 years and the growth of the population segment globally who desire unique, private, and fully curated experiences and accommodation will grow exponentially in the next 10 years," says Adam Davis, co-Founder and CEO of Lacure International Inc. "The company will not only continue to expand its distribution platform of which Global Exclusive Villas is a perfect example but also seek to add exclusively managed inventory in key destinations that meet our customer demand."
Global Exclusive Villas was formed in 2023 as a subsidiary of Landmark Global Associates LLC, focusing on the management, acquisition, and distribution of luxury vacation rental properties. Its Founder and Director, Markus Deutsch, has been involved in the global vacation rental industry since 1998 as either the Manager, Owner, Board Member, or Group CEO of over 100,000+ vacation rental properties via Holiday Cottages, Landal GreenParks, Welcome Holidays, Dansommer, Novasol, Cuendent Italian Villas, Castello Del Nero, and French Villa Life, among several others in the United States and Europe. Most recently, Mr. Deutsch has developed 50 luxury vacation rental properties in the UK, which will also be available for rent via Global Exclusive Villas. The distribution platform will provide access to Lacure's portfolio and other unique hand-picked vacation rental inventory for European consumers. This exciting new offering will expand the already significant marketing capabilities and distribution channels already utilized by Lacure's teams.
Lacure will continue to honor all its existing distribution channels and continue to provide owner services such as guest reservations, back-office accounting, procurement, concierge services, adventure and amenity management, staffing, distribution and pricing as well as project management and real estate services.
"Landmark Global Associates is excited to partner with Lacure on this UK and European distribution expansion which fits with our principal conviction of the long-term growth of the vacation rental industry and the growth in the fully serviced high-end luxury segment in particular. We have had the privilege of advising Lacure on their business strategy, capital raising, and growth opportunities since 2022," said Markus Deutsch, CEO and Founder of Landmark Global Associates and Global Exclusive Villas.
The partnership is effective immediately, and services to UK and European clients and the travel trade begin on Oct. 19, 2023, with offices in the UK and a dedicated team. Global Exclusive Villas will avail itself of the most up-to-date, seamless customer service platform to take and advise reservations fully integrated with the global Lacure platform.
About Lacure
Toronto-based Lacure is a leading global luxury villa management company. Over 40 years, Lacure has managed hundreds of properties and more than 100,000 luxury reservations and has achieved record gross booking levels over the last 12 months.
From uniquely sourced villas and private residences to individually shaped itineraries, the Lacure team ensures transformative experiences offered nowhere else. Experts handle everything, from finding the ideal property to planning an unforgettable trip—all with a consistency and luxury unique to Lacure.
The breadth of Lacure's services evolved organically, adapting to satisfy the tastes of discerning clients—from tropical fruit baths in the Caribbean to lunch parties transported by mules in Morocco. For nearly two decades, Lacure has also focused on unlocking the villa lifestyle for the business world, providing travel expertise and concierge services to major corporate clients.
Landmark Global Associates and Global Exclusive Villas
Since 2008, Landmark Global Associates has engaged in strategic planning, advisory, and asset management services for businesses in transition that are private or owned by private equity. An area of particular expertise is the vacation rental industry and, since 2010, marketing and managing over 2,000+ vacation rental homes/condos via a subsidiary. The company focuses on operational enhancements of vacation rental distribution and management, real estate development, hospitality management, transition management, executive management, mergers and acquisitions, business integration, partnership creation, and revenue enhancement. Marketing and lead generation is provided by group company Pathsight Predictive Analytics Inc. (www.pathsight.com). Landmark Global Associates founder, Markus Deutsch, previously created the Cendant Vacation Rental Group, which included Holiday Cottages, Novasol, and Landal GreenParks and 10 other vacation rental companies. Prior to the ultimate exit to private equity, the Vacation Rental Group managed and represented 100,000+ vacation rental properties.
Global Exclusive Villas was founded in 2023 to provide personalized distribution platform services for full-service luxury villas to UK and European clients.
Contact Information:
Olga Barnecut
Head of Marketing, Global Exclusive Villas
[email protected]
+1 929-224-7708
Jamie Milburn
Sr. Director Global Portfolio LaCure Villas
[email protected]
+1 416-968-2374, x 225
Original Source:
Lacure Villas and Landmark Global Associates Partner to Launch Global Exclusive Villas in the UK and Europe