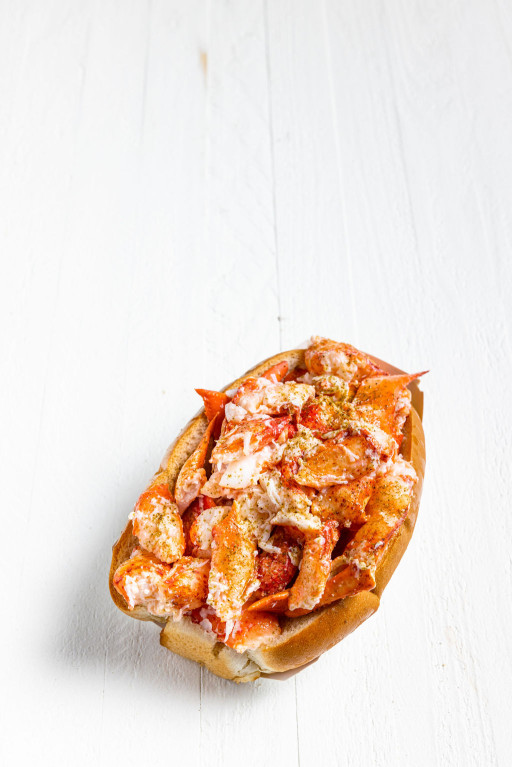 Luke's Lobster Will Offer Half-Pound Lobster Rolls at Shacks Nationwide and 25% Off Online Lobster Orders
PORTLAND, Maine, September 22, 2023 (Newswire.com) - Luke's Lobster, the highest-scoring B Corp seafood company in the world, is doing something bigger than ever before. On National Lobster Day Monday, Sept. 25, the company will have its biggest lobster roll yet at Luke's Lobster shacks nationwide — the half-pound (8oz) lobster roll for $40 (including side of chips). Regular 4oz and 6oz rolls are still available.
National Lobster Day is an official day dedicated to celebrating Maine's iconic crustacean, designated by Maine Senators Angus King and Susan Collins to encourage support and bring awareness to Maine's working lobstermen and fisheries.
"There are countless ways to celebrate Maine lobster," said Luke's Lobster founder Luke Holden. "This year, Luke's Lobster wanted to go big for our guests with our largest lobster roll yet: an 8oz lobster roll on National Lobster Day. We see the lobster roll as an everyday celebration so on this very special day, we hope everyone will treat themselves to a very special, very big, lobster roll." For just $1 more, customers can make the half-pound roll more unique with a truffle butter or spicy honey butter.
For those that can't make it to a Luke's Lobster shack on Sept. 25, the Luke's Online Market will be offering 25 percent off its lobster roll collection in the online market — kits, tails, meat, whole lobsters — from Sept. 24-30.
For more information, visit www.lukeslobster.com and follow on socials: @lukeslobster (Instagram and TikTok).
About Luke's Lobster
Luke's Lobster was born out of the dream of Maine native and third-generation lobsterman Luke Holden to bring the quality lobster rolls of his youth to New York City. After meeting business partner Ben Conniff on Craigslist, the two 20-somethings opened their first lobster shack in a 250-square-foot space in NYC's East Village in October 2009. More than a decade later, Luke's Lobster shacks can be found in 11 states across the U.S. and in Japan and Singapore, and its seafood products are available at select grocery stores and shipped directly to U.S. consumers.
As part of its mission to serve the best-tasting seafood, sourced responsibly, Luke's Lobster built a state-of-the-art seafood facility in Saco, Maine, that allows the company to not only buy lobsters directly from fishermen at the dock but immediately steam, pick, and send them to its shacks to ensure perfect flavor and texture with every bite and transparent sourcing detail for its guests. In 2018, Luke and Ben furthered the company's commitment to sustainability and socially conscious business practices by becoming a certified B Corporation®, reflecting Luke's Lobster's deep devotion to each of its communities, family of teammates, and environment. Luke's Lobster is now the highest-scoring B Corp seafood company in the world.
Contact Information:
Carla Tracy
PR/Communications
[email protected]
646-591-7126
Original Source:
Biggest Roll Ever: Celebrate National Lobster Day on Sept. 25 With Luke's Lobster