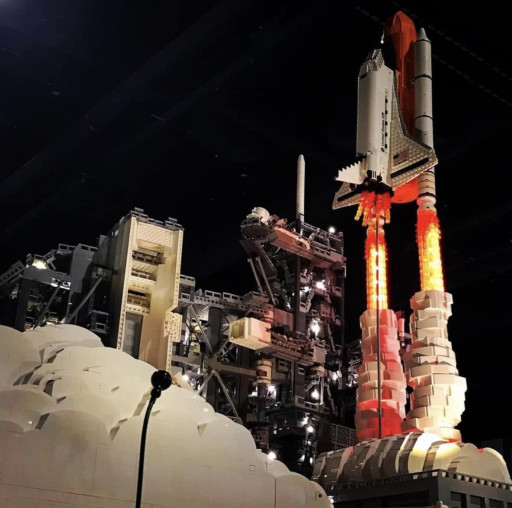 Most LEGO displays built by professional artists
HUNTSVILLE, Ala., September 25, 2023 (Newswire.com) - Get ready for an unforgettable LEGO experience as BrickUniverse, the ultimate LEGO fan event, is coming to the Von Braun Center in Huntsville on November 18th and 19th, 2023. This event promises to be a thrilling adventure for LEGO enthusiasts of all ages.
BrickUniverse is known for its limited number of tickets, and this year is no exception. With the event just around the corner, tickets are currently available for purchase online at Eventbrite for $14.99.
Event Highlights:
Building Zones: Attendees will have the opportunity to let their creativity run wild in dedicated building zones where they can construct the LEGO creations of their dreams. From towering skyscrapers to intricate vehicles, there are no limits to what you can build.
Brick Market: Explore a bustling brick market, where you'll find an impressive array of LEGO sets, accessories, and collectibles. Whether you're a seasoned builder or just starting out, there's something for everyone at the Brick Market.
Professional Artists: Be inspired by the incredible talent of professional LEGO artists from around the country as they showcase their awe-inspiring creations. These artists will demonstrate the endless possibilities of LEGO as an art form.
Event organizer York Beights shared his excitement about bringing BrickUniverse to Huntsville: "We are thrilled to bring BrickUniverse to Huntsville for the first time. LEGO has a special place in the hearts of people of all ages, and this event is a celebration of that passion. It's not just an event; it's an opportunity for families and fans to come together, get creative, and be inspired by the endless possibilities of LEGO."
Event Details:
Date: November 18-19, 2023
Location: Von Braun Center, Huntsville, AL
Show Hours:
Saturday, November 18, 2023
VIP Admission: 9:00 AM - 12:30 PM (Last few VIP tickets available!)
General Admission: 10:00 AM - 12:30 PM or 1:30 PM - 4:00 PM
Sunday, November 19, 2023
VIP Admission: 9:00 AM - 12:30 PM
General Admission: 10:00 AM - 12:30 PM or 1:30 PM - 4:00 PM
Don't miss out on this incredible LEGO adventure. Get your tickets at Eventbrite and be part of the BrickUniverse experience in Huntsville. This is an event you won't want to miss!
Contact Information:
York Beights
Event Organizer
[email protected]
Original Source:
Acclaimed LEGO Fan Exposition Coming to Huntsville Nov 18-19