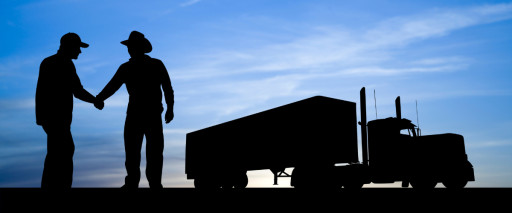 LEITCHFIELD, Ky., September 28, 2023 (Newswire.com) - To help make our hard-working members' lives easier, the American Association of Owner Operators (AAOO) is excited to announce that our extensive list of benefits has been cataloged into four main categories on our website – Money Savers, Revenue Boosters, Stress Relievers, and Business Help.
Money Savers: AAOO understands the importance of financial stability in the trucking industry. This category comprises a suite of benefits designed to help members optimize their earnings and reduce expenses, from fuel discounts to toll management solutions.
Revenue Boosters: In an industry where every load counts, AAOO provides an array of benefits aimed at helping truckers maximize their earnings. From load board access to a brokerless freight network, members can find opportunities that directly impact their bottom line.
Stress Relievers: The life of a trucker can be demanding. This category offers benefits such as health and wellness resources, roadside assistance, and CDL protection, ensuring members have the tools to maintain their business stress-free.
Business Help: Operating a successful trucking business requires savvy management. AAOO offers resources under this category to aid members in areas such as authority and DOT setup, tax help, and ELDs.
"By categorizing our benefits this way, AAOO aims to help truckers navigate the industry with ease while making sure they have access to everything they need," said Donnie Rand, Marketing Coordinator for AAOO.
AAOO stays dedicated to supporting truckers on their road to success. With these newly organized benefits, members can look forward to an even more streamlined and effective experience as they navigate the dynamic world of trucking.
Visit www.aaofoo.com for more information about the American Association of Owner Operators.
Contact Information:
Donnie Rand
Marketing Coordinator
[email protected]
(502) 630-0200
Kyle Mitchell
Marketing Manager
[email protected]
5028907677
Original Source:
AAOO Revamps Benefits for Members