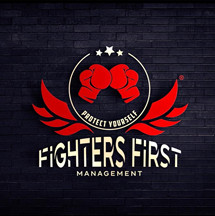 Protect Yourself at All Times
MARIETTA, Ga., October 6, 2023 (Newswire.com) - Fighters First CEO Adrian Clark is introducing an educational course for current and aspiring boxing managers this October. The 'Boxing Manager Certificate' will be available exclusively on Teachable.com.
Adrian Clark's initiative to introduce the 'Boxing Manager Certificate' course on Teachable.com is a significant step towards addressing the lack of educational resources and requirements in boxing management. Here are some key points about the course and its objectives:
Course Format: The course is designed to be concise and easy to absorb, lasting 45 minutes. It is broken down into 15 videos, with quizzes in between each round. This interactive format ensures that students grasp the content before progressing further.
Target Audience: The course is aimed at current and aspiring boxing managers. It provides base-level knowledge into boxing management, helping individuals navigate this complex industry more effectively.
Motivation for Creating the Course: Adrian Clark's experience as a young and inexperienced manager entering the boxing business inspired him to create this course. Recognizing the lack of educational resources and requirements for boxing managers, Clark created a course of essentials that boxing managers need to know on their journey.
Industry Challenges: Professional boxing has historically lacked regulation, union representation, and educational systems for its participants. Currently, each state's department of licensing and registration issues a boxing manager's license. The state ONLY requires an application, money order (cost varies each state) and sometimes a background check. The state(s) do not require anything further to issue a boxing manager's license.
Empowering Future Generations: Clark's vision for the course is to bring a fresh perspective to the sport by attracting young, dedicated individuals to the field of boxing management. He believes that educated managers can help protect the interests of professional boxers and contribute to the sport's growth and innovation.
Course Availability: The 'Boxing Manager Certificate' course is available for students right now. It will be hosted on Teachable.com, making it easily accessible to many individuals interested in boxing management. https://boxing-manager-certificate.teachable.com/
Adrian Clark's hope is that this course fills a critical educational gap in boxing management. By providing aspiring and current managers with essential knowledge and tools, it aims to create a more responsible and informed community of managers who can better advocate for the well-being of professional boxers and drive positive change in the sport.
Contact Information:
Darien Southerland
Vice President
[email protected]
678-520-6290
Related Files
FF PY 23 .docx
Original Source:
Fighters First CEO Creates Online Course for Aspiring Boxing Managers