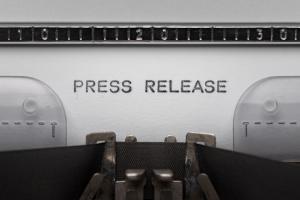 Each company has a story, a rich tapestry of moments and milestones that deserve to be shared with the world."
— Brett Thomas
NEW ORLEANS, LOUISIANA, USA, November 10, 2023 /EINPresswire.com/ — Jambalaya Marketing, a leading creative agency located in the heart of New Orleans, today announced its renewed commitment to revitalizing the practice of Press Release Marketing for the digital age. Emphasizing the art of storytelling and the strategic dissemination of information, Jambalaya Marketing is championing the transformation of the conventional press release into a pivotal tool for contemporary communication.
"For too long, the press release has been viewed merely as a means to an end – a straightforward announcement devoid of the narrative finesse that truly captivates audiences," said Brett Thomas, owner of Jambalaya Marketing. "We are taking a step back to the drawing board to craft press releases that are not just heard but felt and remembered."
Jambalaya Marketing's approach to Press Release Marketing involves a deep dive into the core story behind each announcement. By focusing on the human elements and the relatable aspects of each narrative, the agency ensures that every press release is a chapter in a larger story, rather than a standalone statement.
"Each company has a story, a rich tapestry of moments and milestones that deserve to be shared with the world," Thomas explained. "Our job is to weave these threads into a narrative that resonates, ensuring that the press release is not just released but embraced and shared."
The revitalized strategy hinges on four pillars:
1. Human-Centric Storytelling:

Jambalaya Marketing places people at the heart of every press release, ensuring that the narrative connects with readers on a personal level. Stories are tailored to highlight the human impact of each announcement, emphasizing relatability and emotional engagement.
2. Strategic Distribution:

Understanding that even the most compelling story must be strategically placed to reach its intended audience, Jambalaya Marketing leverages a blend of traditional and digital channels. This ensures that each press release finds its way into the hands of those who will value and amplify its message.
3. Digital Optimization:

With a keen understanding of the digital landscape, the agency crafts press releases that are primed for online consumption. This includes optimizing for search engines, enhancing readability for digital audiences, and ensuring that content is sharable across social platforms.
4. Measurement and Analysis:

Beyond distribution, Jambalaya Marketing employs a rigorous measurement and analysis protocol to track the impact of each press release. This data-driven approach allows for continuous refinement of strategies and narratives, ensuring that each subsequent release carries more weight and achieves greater reach.
"In the vibrant and ever-evolving city of New Orleans, we've learned that stories are the lifeblood of connection," said Thomas. "Our commitment to Press Release Marketing is a reflection of this ethos, bringing the age-old tradition of storytelling into the digital dialogue of today."
Jambalaya Marketing's innovative approach to Press Release Marketing is now available to all clients seeking to not only share their news but to tell their story in a way that leaves a lasting impression.
Morgan Thomas
Rhino Digital, LLC
+1 504-875-5036
email us here
Visit us on social media:
Facebook
Originally published at https://www.einpresswire.com/article/667706799/jambalaya-marketing-unveils-the-art-of-press-release-marketing-in-the-digital-era