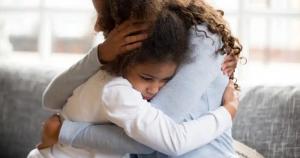 MENDOTA HEIGHTS, MINNESOTA , UNITED STATES, July 28, 2023/EINPresswire.com/ — In a move to enlighten people about the multifaceted nature of grief, Ellie Mental Health has published a new guide for navigating grief — offering expert tips for healing and processing. And this information sheds new light on the understanding that grief isn't just linked to death. It can be experienced from a variety of losses and must be recognized as a crucial part of processing challenging events.
It's no secret that there are several dimensions of grief, such as the well-known 'Five Stages of Grief', which also brings attention to prolonged grief disorder.' The aim is not just to inform but also to debunk common misconceptions about the grieving process. Through this guide, readers will gain a better understanding of what constitutes 'normal' behavior and learn how to manage their emotions more effectively.
In addition, there are a few concrete tips and techniques to consider to help those who've experienced loss move through grief in a healthy way. This includes how to express emotions, connect with other people who have experienced similar losses, practice self-care, and seek professional support.
Keep in mind that there are also helpful coping mechanisms for grief such as meditation, journaling, mindful breathing exercises, and art therapy. Though sufferers of grief should also reach out for professional help if they feel overwhelmed with their emotions. At the end of the day, a healthy handling of grief ultimately leads to healing and acceptance.
Ellie also understands that there exists no 'right' or 'wrong' way to grieve. And they emphasize that the process of grieving is unique to each individual and relies heavily on their personal experiences and responses to loss.
Ellie Mental Health is a nationwide franchise formed of passionate psychologists and therapists who specialize in helping individuals improve their mental health. They offer tailored therapeutic services to best meet the needs of their clients. To learn more about Ellie Mental Health, or to schedule an appointment, please visit the Ellie website and find a location near you.
Lindsey Taylor
Ellie Mental Health
+1 (651)313-8080
email us here
Originally published at https://www.einpresswire.com/article/646925805/ellie-mental-health-unveils-new-information-for-navigating-grief-and-offers-expert-tips-for-healing-and-processing