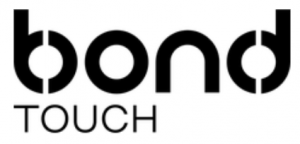 Handmade with Love in Finland
Young or old, everyone loves the comfort a stuffed animal can impart. Now, it can also convey the embrace of those we cherish."
— Kwame Ferreira, CEO/Founder of Bond Touch
MENLO PARK, CA, UNITED STATES, November 10, 2023 /EINPresswire.com/ — Bond Touch, the company pioneering the emotional technology category with products that bridge distance between loved ones, is proud to announce its new, limited edition offering, the Bond Bear. Perfect for parents who want to send their kids a hug when they are separated, long-distance couples, elderly people in isolation, or anyone who may be away from their loved ones, this handmade, "smart" teddy bear replicates a familiar embrace or warm snuggle to provide soothing comfort, no matter the distance.
The perfect companion for anyone who longs for a hug when it's needed most, Bond Bear has a special offer of $299 for its debut at www.bond-touch.com.
We're bringing Bond Bear to market because we see the immense need for reassuring touch, especially today," said Kwame Ferreira, Founder, Bond Touch. "Young or old, most everyone loves the universal comfort that a stuffed animal can provide. Now, it can also convey the embrace of those we cherish the most."
Bond Bear combines emotional awareness with revolutionary technology that replicates two soothing aspects of human touch. In "Send a Warm Embrace" mode, simply swipe the Bond Bear app screen and the bear's arm will replicate your motion to impart a gentle hug. Bond Bear's "Self-Soothing" mode is ideal in moments when your loved one needs instant comfort: Holding Bond Bear close and caressing its back prompts an immediate snuggle that's perfect for soothing children, or providing anyone solace during uneasy times.
Bond Bear's exterior is made of polyester and elastan, and its inner padding is composed of polyurethane foam. The fabric can be cleaned by wiping it gently with a cloth. Bond Bear is not machine washable as it contains electronic components.
Handmade in Finland with Nordic quality, design, and technology, Bond Bear works with Bluetooth and its accompanying app, which can be connected with up to five users. To send or receive a touch, the app requires iOS 10 or above, an iPhone 5 or above, Bluetooth LE Data connectivity (Wi-Fi, 3G,4G), or Android 5.0, Lollipop or above, and Bluetooth LE Data connectivity (Wi-Fi, 3G,4G).
For more information on Bond Bear, visit www.bond-touch.com/products/bond-bear. Bond Touch is part of the ShareASale and Skimlinks affiliate networks.
About Bond Touch

Since its launch in 2017, Bond Touch has used technology to bridge distance in relationships. Founder Kwame Ferreira came up with the idea in conversation with his colleagues who sought to find a meaningful way to keep in touch with their partners whilst busy schedules and frequent travel kept them apart. Since then, Bond Touch has grown to help more than 1 million people remain connected with its Bond Touch and Bond Touch More bracelets, Bond Heart and, now, Bond Bear. Bond Touch is a ShareASale and Skimlinks affiliate. Bond Touch is an Impossible company. For more information go to www.bond-touch.com, or @bondtouch on social media.
Susan Mallory
Masters Mallory Communications
+1 5514043963
email us here
Visit us on social media:
Facebook
Instagram
YouTube
TikTok


Originally published at https://www.einpresswire.com/article/667695837/bond-touch-debuts-bond-bear-a-limited-edition-teddy-bear-that-sends-snuggles-from-any-distance